Computer Lab

The school has a well-equipped and maintained computer lab with internet connectivity. Every effort is being made to utilize the available facilities and develop computer awareness in each and every student. Computer learning has been recognized as an essential and useful tool of modern learning and is compulsory from Class I to Class X.
---
English Lab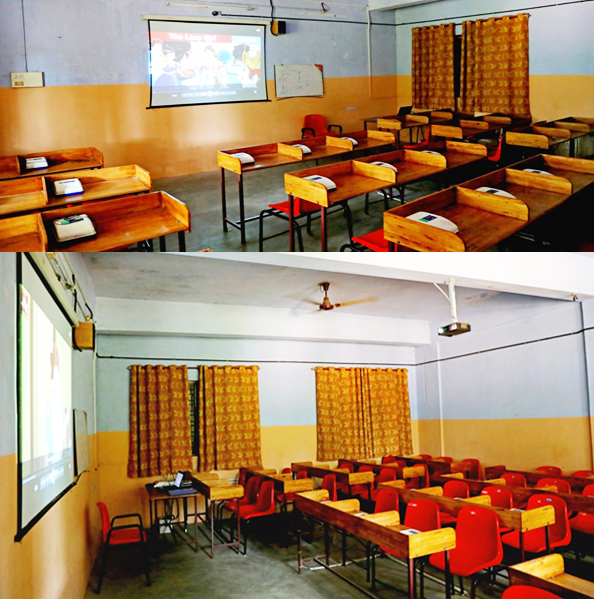 Strong communication skills are important for the achievement of success in any profession. English lab plays a pivotal role in the language learning practice. It is a technological aid for learning that can help a student to learn a language with proficiency to communicate. The lab is equipped with latest audio-visual teaching aids for the learning of language and to enhance overall communication and better pronunciation among students.
---
Math Lab

Our school's Math lab explores complex mathematics concepts and substantiates various mathematical facts and theorems using wide range of activities. Students are taken to the Math Lab to clear the concepts. It also helps in strengthening their skills and creating awareness about new concepts and methodologies. It gives an opportunity to the students to understand the essential mathematical concepts through concrete objects and situations.
---
Biology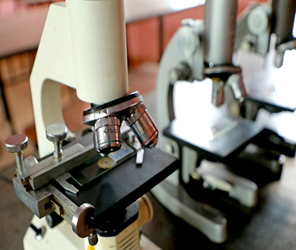 The Biology lab of our school is equipped with all the latest scientific instruments required for the effective teaching of the subject. It also has an array of charts conveying various topics and is a museum of a large number of preserved specimens of flora which makes the lab a very interesting place for students of all age groups. The students can explore, experiment and discover the wonders of nature beyond the classroom. The lab helps to develop a scientific temperament and provide a perfect platform for scientific knowledge.
---
Chemistry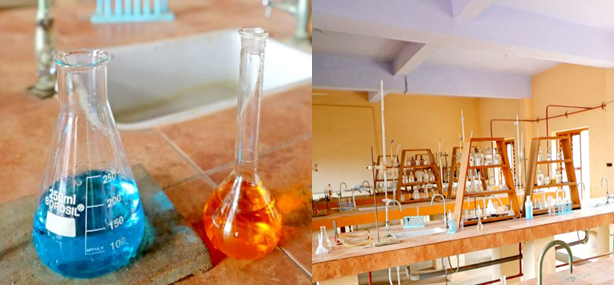 A well-stocked chemistry lab laden with chemicals for conducting various experiments to increase the in-depth knowledge of the subject. In the chemistry lab, students are expected to indulge in experimentation and theoretical conclusions. Students are trained to use scientific instruments, make observations, interpret and draw inferences from observed facts. The acids and other reactive chemicals are stored in separate cupboards as a further precautionary measure. It is equipped with Fire Extinguisher, Fire bucket and exhaust fans. Safety procedures are followed while conducting experiments.
---
Physics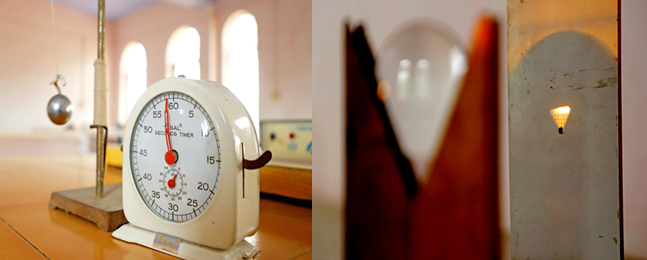 The subject of Physics derives strength from its strong experimental base. We are having a well-equipped physics lab with complete apparatus for gaining practical knowledge of the subject. Their theoretical knowledge is put into practice by making the students experiment on topics like optics, measurement, electricity etc under the guidance of qualified teachers. The experiments carried out with intricate details here remain forever in the young minds once imbibed. The students have an insight into the world of science, on their own under the skillful guidance of the faculty members.
---